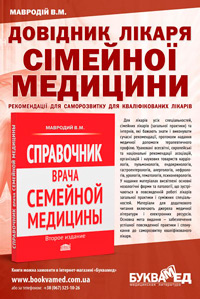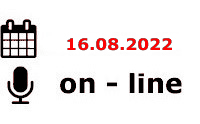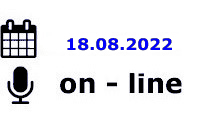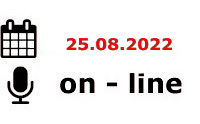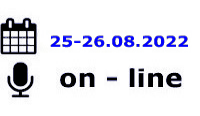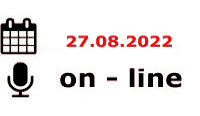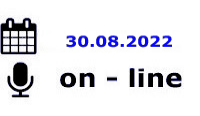 ---
СІМЕЙНІ ЛІКАРІ ТА ТЕРАПЕВТИ
---
НЕВРОЛОГИ, НЕЙРОХІРУРГИ, ЛІКАРІ ЗАГАЛЬНОЇ ПРАКТИКИ, СІМЕЙНІ ЛІКАРІ
---
КАРДІОЛОГИ, СІМЕЙНІ ЛІКАРІ, РЕВМАТОЛОГИ, НЕВРОЛОГИ, ЕНДОКРИНОЛОГИ
---
СТОМАТОЛОГИ
---
ІНФЕКЦІОНІСТИ, СІМЕЙНІ ЛІКАРІ, ПЕДІАТРИ, ГАСТРОЕНТЕРОЛОГИ, ГЕПАТОЛОГИ
---
ТРАВМАТОЛОГИ
---
ОНКОЛОГИ, (ОНКО-ГЕМАТОЛОГИ, ХІМІОТЕРАПЕВТИ, МАМОЛОГИ, ОНКО-ХІРУРГИ)
---
ЕНДОКРИНОЛОГИ, СІМЕЙНІ ЛІКАРІ, ПЕДІАТРИ, КАРДІОЛОГИ ТА ІНШІ СПЕЦІАЛІСТИ
---
ПЕДІАТРИ ТА СІМЕЙНІ ЛІКАРІ
---
АНЕСТЕЗІОЛОГИ, ХІРУРГИ
International neurological journal 8 (70) 2014
Evaluation of significance of sun exposure and skin phenotype for multiple sclerosis development in vinnitsa region population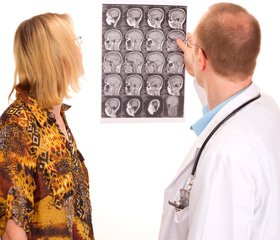 Background. Multiple sclerosis is a chronic demyelinating disease of the central nervous system. The increasing incidence of multiple sclerosis worldwide points to the crucial role of environmental risk factors in determining the disease occurrence. A relationship between the latitude related distribution of multiple sclerosis and exposure to sunlight has long been considered. In humans, ultraviolet radiation or vitamin D may protect against multiple sclerosis. We conducted a case-control study in Vinnitsa region to investigate whether high past sun exposure was associated with a reduced risk of multiple sclerosis.
Purpose. The purpose of this study was to investigate associations between the sun exposure, skin phenotype, and risk of multiple sclerosis in population of Vinnitsa region.
Materials and methods. A total of 109 multiple sclerosis patients and 109 population controls born at and living in Vinnitsa region who participated in a population based case-control study reported sun habits during childhood and adolescence. The relationship between multiple sclerosis and skin phenotype was also analyzed. Statistical data processing was performed in the statistical package SPSS 20 (© SPSS Inc.).
Results. The association between the measures of childhood/adolescent sun exposure and risk of multiple sclerosis (time in the sun and activities outside, p<0.001 for controls has been determined). Higher sun exposure (≥3–4 hours a day in summer) when aged 0–6 and 7–15 years was associated with a decreased risk of multiple sclerosis (odds ratio [OR], 0.323; 95% confidence interval [Cl], 0.186-0.561 and OR = 0.45; 95% CI: 0.248-0.817). The study also found a statistically significant inverse association between multiple sclerosis risk and sun exposure (≥1–2 hours a day in winter) in the winter between age 0 and 6 years in Vinnitsa region (OR 2.942; 95% CI: 1.622-5.337). Duration of sun exposure in winter seemed more important than higher exposure in summer.
It has revealed significant correlations between multiple sclerosis and some characteristics of skin phenotype. Burn within 1 h and light or no tan were associated with an increased risk for multiple sclerosis in Vinnitsa region (OR 2.318; 95% CI: 1.337-4.018, р=0,0025 and OR 1.783; 95% CI: 1.03-3.086, р=0,038).
Conclusion. Higher sun exposure during childhood and early adolescence is associated with a reduced risk of multiple sclerosis. Insufficient ultraviolet radiation may therefore influence the development of multiple sclerosis.