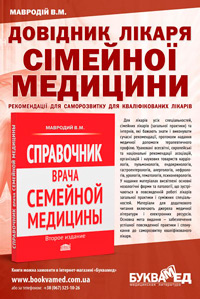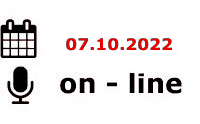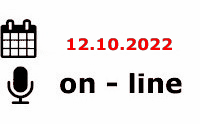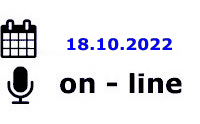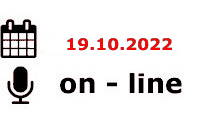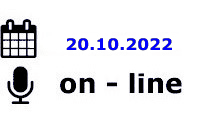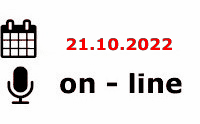 ---
СІМЕЙНІ ЛІКАРІ ТА ТЕРАПЕВТИ
---
НЕВРОЛОГИ, НЕЙРОХІРУРГИ, ЛІКАРІ ЗАГАЛЬНОЇ ПРАКТИКИ, СІМЕЙНІ ЛІКАРІ
---
КАРДІОЛОГИ, СІМЕЙНІ ЛІКАРІ, РЕВМАТОЛОГИ, НЕВРОЛОГИ, ЕНДОКРИНОЛОГИ
---
СТОМАТОЛОГИ
---
ІНФЕКЦІОНІСТИ, СІМЕЙНІ ЛІКАРІ, ПЕДІАТРИ, ГАСТРОЕНТЕРОЛОГИ, ГЕПАТОЛОГИ
---
ТРАВМАТОЛОГИ
---
ОНКОЛОГИ, (ОНКО-ГЕМАТОЛОГИ, ХІМІОТЕРАПЕВТИ, МАМОЛОГИ, ОНКО-ХІРУРГИ)
---
ЕНДОКРИНОЛОГИ, СІМЕЙНІ ЛІКАРІ, ПЕДІАТРИ, КАРДІОЛОГИ ТА ІНШІ СПЕЦІАЛІСТИ
---
ПЕДІАТРИ ТА СІМЕЙНІ ЛІКАРІ
---
АНЕСТЕЗІОЛОГИ, ХІРУРГИ
"News of medicine and pharmacy" №8 (726), 2020
Новий оригінальний антигістамінний препарат біластин у лікуванні алергічного риніту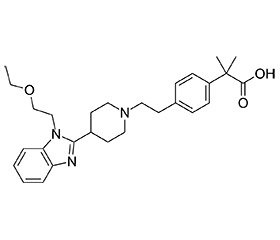 Authors:

Кривопалов А.А., к.м.н., Коноплев О.І., д.м.н., професор, Шервашидзе С.В., Шаталов В.А.
Санкт-Петербурзький науково-дослідний інститут вуха, горла, носа й мовлення Міністерства охорони здоров'я Росії



Categories:

Allergology



Sections:

Specialist manual
Summary
Алергічний риніт (АР) — одне із найпоширеніших захворювань людини, пов'язане з серйозними обмеженнями як у фізичних, психологічних, так і в соціальних аспектах життя, що є причиною зниження якості життя. Препаратами першого вибору у пацієнтів з симптомами сезонного і цілорічного алергічного риніту як інтермітуючого, так і персистуючого перебігу є антигістамінні препарати 2-го покоління, що мають високу спорідненість до Н1-рецепторів. У статті йдеться про нового представника вищевказаної групи лікарських засобів — оригінальний препарат Ніксар® (біластин).
For the full article you need to subscribe to the magazine.
Bibliography
1. Lucero M.L., Gonzalo A., Mumford R., Betanzos M., Alejandro A. An overview of bilastine metabolism during preclinical investigations. Drug Chem. Toxicol. 2012. 35(suppl. l). 18-24.
2. Bousquet J., Khaltaev N., Cruz A.A. et al. Allergic Rhinitis and its impact on Asthma (ARIA) 2008 update (in collaboration with the World Health Organization, GA2LEN and AllerGen. Allergy. 2008. 63(Suppl. 86). 8-160.
3. Василевский И.В. Реабилитация детей и подростков с заболеваниями органов дыхания, пищеварения, почек, сердечно-сосудистой системы и аллергическими болезнями в условиях поликлиники. Минск: БелМАПО, 2007. С. 157-171.
4. Горячкина Л.А., Кашкин Е.П., Терехова Е.П. и др. Клиническая аллергология и иммунология: руководство для практикующих врачей. Под ред. Л.А. Горячкиной и Е.П. Кашкина. М.: Миклош, 2009. 121 с.
5. Graff C., Struijk J.J., Kanters J.K., Ander–sen M.P., Toft E., Tyl B. Effects of bilastine on T-wave morphology and the QTc interval: a randomized, double-blind, placebo-controlled, thorough QTc study. Clin. Drug Investig. 2012. 32. 339-351.
6. Feldberg W., Kellaway C.H. Liberation of histamine and formation of lysocithin-like substances by cobra venom. J. Physiol. 1988. 94. 187-191.
7. Kellaway C.H., Trethewie E.R. The libe-
ration of a slow-reacting smooth muscle-sti–mulating substance in anaphylaxis. Q. J. Exp. Physiol. 1940. 30. 121-145.
8. Brocklehurst W. The release of histamine and formation of a slow reacting substance (SRS-A) during anaphylactic shock. J. Physiol. 1960. 151. 416-435.
9. Sadaba B., Gomez-Guiu A., Azanza J.R., Ortega I., Valiente R. Oral availabi–lity of bilastine. Clin. Drug Investig. 2013. 33. 375-381.
10. Krause K., Spohr A., Zuberbier T., Church M.K., Maurer M. Up-dosing with bilastine results in improved effectiveness in cold contact urticaria. Allergy. 2013. 68. 921-928.
11. Church M.K. Safety and efficacy of bilastine: a new H1-antihistamine for the treatment of allergic rhinoconjunctivitis and urticaria. Expert Opin. Drug Saf. 2011. 10(5). 779-793.
12. Corcostegui R., Labeaga L., Innera–rity A., Berisa A., Oijales A. In vivo pharmacological characterisation of bilastine, a potent and selective histamine H1 receptor antagonist. Drugs R. D. 2006. 7. 219-231.
13. Sastre J., Mullol J., Valero A., Bilastine Study Group. Efficacy and safety of bilastine 20 mg compared with cetirizine 10 mg
and placebo in the treatment of perennial allergic rhinitis. Curr. Med. Res. Opin. 2012. 28. 121-130.
14. Zuberbier T., Oanta A., Bogacka E. Bilastine International Working Group. Comparison of the efficacy and safety of bilastine 20 mg vs levocetirizine 5 mg forthe treatment of chronic idiopathic urticaria: a multi-centre, double-blind, randomized, placebo-controlled study. Allergy. 2010. 65. 516-528.
15. Prepageran N., Wangde Y., Nair G., Maurer M. The status quo and unmet needs in the management of allergic rhinitis and chronic rhinosinusitis: a Malaysian perspective. Asia Рас. Allergy. 2014. 4. 142-148.
16. Tashiro M., Sakurada Y., Iwabuchi K. et al. Central effects of fexofenadine and cetirizine: measurement of psychomotor performance, subjective sleepiness, and brain histamine H1-receptor occupancy using 11C-doxepin positron emission tomography. J. Clin. Pharmacol. 2004. 44. 890-900.