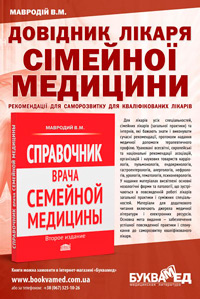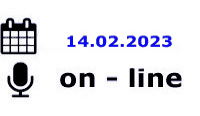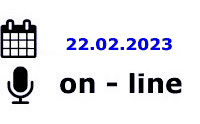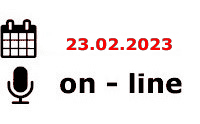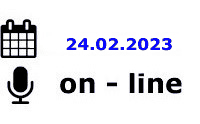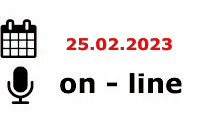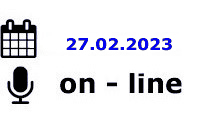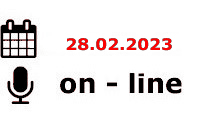 ---
СІМЕЙНІ ЛІКАРІ ТА ТЕРАПЕВТИ
день перший
день другий
---
АКУШЕРИ ГІНЕКОЛОГИ
---
КАРДІОЛОГИ, СІМЕЙНІ ЛІКАРІ, РЕВМАТОЛОГИ, НЕВРОЛОГИ, ЕНДОКРИНОЛОГИ
---
СТОМАТОЛОГИ
---
ІНФЕКЦІОНІСТИ, СІМЕЙНІ ЛІКАРІ, ПЕДІАТРИ, ГАСТРОЕНТЕРОЛОГИ, ГЕПАТОЛОГИ
день перший
день другий
---
ТРАВМАТОЛОГИ
---
ОНКОЛОГИ, (ОНКО-ГЕМАТОЛОГИ, ХІМІОТЕРАПЕВТИ, МАМОЛОГИ, ОНКО-ХІРУРГИ)
---
ЕНДОКРИНОЛОГИ, СІМЕЙНІ ЛІКАРІ, ПЕДІАТРИ, КАРДІОЛОГИ ТА ІНШІ СПЕЦІАЛІСТИ
---
ПЕДІАТРИ ТА СІМЕЙНІ ЛІКАРІ
---
АНЕСТЕЗІОЛОГИ, ХІРУРГИ
"Kidneys" Том 10, №1, 2021
CRISPR-Cas: a brief overview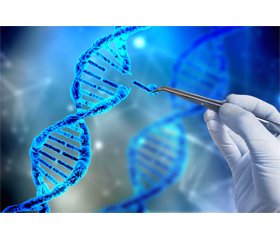 Summary
CRISPR-Cas — це адаптивний імунітет у прокаріотів проти інфікування вірусами та плазмідами. Масив CRISPR розпізнає сторонні послідовності агентів, а Cas знищує їх. При використанні цієї системи здається можливим знайти небажані послідовності в геномі та знищити або змінити їх за допомогою відповідних інструментів. Ця система здатна не тільки захистити себе від майбутніх інфекцій, а й виправити вроджені патології, що можуть спричинити канцерогенез або деякі вроджені захворювання.
CRISPR-Cas — это адаптивный иммунитет у прокариот против инфицирования вирусами и плазмидами. Массив CRISPR распознает посторонние последовательности агентов, а Cas уничтожает их. Используя эту систему, представляется возможным найти нежелательные последовательности в геноме и уничтожить или изменить их с помощью соответствующих инструментов. Эта система способна не только защитить себя от будущих инфекций, но и исправить врожденные патологии, которые могут повлечь канцерогенез или некоторые врожденные заболевания.
CRISPR-Cas is an adaptive immunity in prokaryotes against infections by viruses and plasmids. CRISPR array recognizes foreign sequences of the invaders and Cas destroys them. Using this system seems possible to find the unwanted sequences in the genome and to destroy or to change them with the suitable ones. This system might not only protect ourselves from the future infections but also correct congenital abnormalities which may predispose to carcinogenesis or some congenital diseases.
Keywords
CRISPR-Cas; адаптивний імунітет; майбутні інфекції; редагування геному; канцерогенез
CRISPR-Cas; адаптивный иммунитет; будущие инфекции; изменения генома; канцерогенез
CRISPR-Cas; adaptive immunity; future infections; genome editing; carcinogenesis
For the full article you need to subscribe to the magazine.
Bibliography
1. Ishino Y., Shinagawa H., Makino K., Amemura M., Nakata A. Nucleotide sequence of the iap gene, responsible for alkaline phosphataseisozyme conversion in E.Coli and identification of the gene product. Journal of Bacteriology. 1987 Dec. 169 (12). 5429-5433.
2. Van Soolingen D., de Haas P.E., Hermans P.W., Groenen P.M., van Embden J.D. Comparison of various repetitive DNA elements as genetic markers for strain differentiation and epidemiology of M. Tuberculosis. Journal of Clinical Microbiology. 1993 Aug. 31(8). 1987-1995.
3. Mojika F.J., Montoliu L. On the Origin of the CRISPR-Cas Technology: From Prokaryotes to Mammals. Trends in Microbiology. 2016. 24(10). 811-820.
4. Mojika F.J., Rodrigez-Valera F. The dicovery of CRISPR in archaea and bacteria. The FEBS Journal. 2016. 283(17). 3162-3169.
5. Jansen R., Embden J.D., Gaastra W., Schouls L.M. Identification of genes that are associated with DNA repeats in prokaryotes. Molecular Microbiology. 2002 March. 43(6). 1565-1575.
6. Barrangou R., van der Oost J. CRISPR-Cas Systems: RNA-mediated Adaptive immunity in Bacteria and Archaea. Heidelberg: Springer, 2013. P. 6.
7. Horvath P., Barrangou R. CRISPR/Cas, the immune system of bacteria and archaea. Science. 2010. 327(5962). 167-170.
8. Pourcel C., Salvignol G., Vergnaud G. CRISPR elements in Y.pestis acquire new repeats by preferential uptake of bacteriophage DNA, and provide additianal tools for evolutinary studies. Microbiology. 2005 March. 151 (Pt 3). 653-663.
9. Bolotin A., Quinquis B., Sorokin A., Ehrich S.D. CRISPR have spacers of extrachromosomal origin. Microbiology. 2005 Aug. 151 (Pt 8). 2551-2561.
10. Garneau J.E., Dupuis M.E., Villion M., Romero D.A., Barrangou R., Boyaval P. et al. The CRISPR/Cas bacterial immune system cleaves bacteriophage and plasmid DNA. Nature. 2010 Nov. 468(7320). 67-71.
11. Barrangou R., Fremaux C., Deveau H., Richards M., Boyaval P., Moineau S., Romero D.A., Horvath P. CRISPR provides acquired resistence against viruses in prokaryotes. Science. 2007. 315. 1709-1712.
12. Mojika F.J., DiezVillasenor C., Garcia-Martinez J., Soria E. Intervening sequences of regularly spaced prokaryotic repeats derive from foreign genetic elements. J. Mol. Evol. 2005. 60. 174-182.
13. Makarova K.S. et al. An updated evolutionary classification of CRISPR-Cas systems. Nat. Rev. Microbiology. 2015. 13. 722-736.
14. Schmakov S. et al. Discovery and functional characterization of diverse class 2 CRİSPR-Cas systems. Mol. Cell. 2015. 60. 385-397.
15. Hsu P.D., Lander E.S., Zhang F. Development and applications of CRISPR-Cas9 for genome engineering. Cell. 2014. 157. 1262-1278.
16. Fu Y., Foden J.A., Khayter C., Maedler M.L., Reyon D., Joung J.K., Sander J.D. High-frequency off-target mutagenesis induced by CRISPR-Cas nucleasesin human cells. Nat. Biotechnol. 2013. 31. 1020-1027.
17. Kim S., Kim D., Cho S.W., Kim J., Kim J.-S. Highly efficient RNA-guided genome editing in human cells via delivery of purified Cas9 ribonucleoproteins. Genome Res. 2014. 24. 1012-1019.