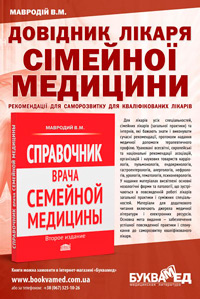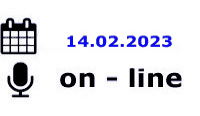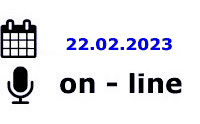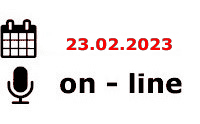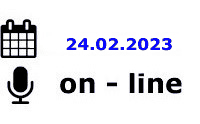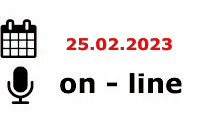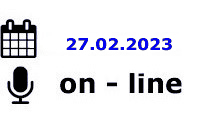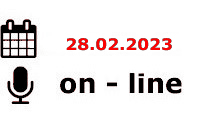 ---
СІМЕЙНІ ЛІКАРІ ТА ТЕРАПЕВТИ
день перший
день другий
---
НЕВРОЛОГИ, НЕЙРОХІРУРГИ, ЛІКАРІ ЗАГАЛЬНОЇ ПРАКТИКИ, СІМЕЙНІ ЛІКАРІ
---
КАРДІОЛОГИ, СІМЕЙНІ ЛІКАРІ, РЕВМАТОЛОГИ, НЕВРОЛОГИ, ЕНДОКРИНОЛОГИ
---
СТОМАТОЛОГИ
---
ІНФЕКЦІОНІСТИ, СІМЕЙНІ ЛІКАРІ, ПЕДІАТРИ, ГАСТРОЕНТЕРОЛОГИ, ГЕПАТОЛОГИ
день перший
день другий
---
ТРАВМАТОЛОГИ
---
ОНКОЛОГИ, (ОНКО-ГЕМАТОЛОГИ, ХІМІОТЕРАПЕВТИ, МАМОЛОГИ, ОНКО-ХІРУРГИ)
---
ЕНДОКРИНОЛОГИ, СІМЕЙНІ ЛІКАРІ, ПЕДІАТРИ, КАРДІОЛОГИ ТА ІНШІ СПЕЦІАЛІСТИ
---
ПЕДІАТРИ ТА СІМЕЙНІ ЛІКАРІ
---
АНЕСТЕЗІОЛОГИ, ХІРУРГИ
International neurological journal Том 17, №3, 2021
Clinical, neuroimaging and developmental outcomes of West syndrome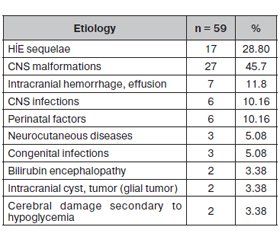 Authors:

Kemal Karataş(1), Hüseyin Tan(2), Şenay Güven Baysal(3) (1) — Manisa City Hospital, Manisa, Turkey (2) — Ataturk University, Department of Pediatric Neurology, Erzurum, Turkey (3) — İnönü University, Department of Developmental Behavioral Pediatrics, Malatya, Turkey



Categories:

Neurology



Sections:

Clinical researches
Summary
Актуальність. Синдром Веста характеризується картиною гіпсаритмії на електроенцефалографії, судомами спазмового типу і тріадою психомоторної регресії. Метою цього дослідження було визначення демографічних характеристик, клінічних та лабораторних показників, відповіді на лікування, впливу на формування нервової системи та факторів ризику, що розвинулися протягом тривалого спостереження пацієнтів із діагнозом синдрому Веста. Матеріали та методи. У дослідження були включені пацієнти, у яких був діагностований синдром Веста в період з липня 2011 року по грудень 2012 року на кафедрі дитячої неврології університету Ататюрка. З анамнезу кожного пацієнта були зібрані наступні дані. Були розглянуті показники загального та неврологічного досліджень, церебральної томографії та електроенцефалографії. Біохімічні аналізи проводилися за результатами лабораторних досліджень. Розвиток кожної дитини оцінювався за допомогою тесту для скринінгу на розвиток Denver 2, тесту для контролю та скринінгу розвитку Ankara. Результати. Співвідношення хлопчиків і дівчаток серед наших пацієнтів становило 2,28 : 1, а середній вік становив 8,62 ± 7,20 місяця (медіана: 8,0). 59 (85,51 %) пацієнтів були в симптоматичній групі й 10 (14,49 %) — у групі з ідіопатичним генезом захворювання. Найбільш частими факторами в симптоматичній групі були вроджені аномалії центральної нервової системи (45,7 %) і гіпоксично-ішемічна енцефалопатія (28,8 %). Спостерігалася вірогідна різниця між ідіопатичною та симптоматичною групами за частотою рецидивів, рентгенологічними даними та прогнозом (р = 0,035/р < 0,001/р < 0,001). Рецидив спостерігався в 43,5 % хворих. Серед пацієнтів, які отримували адренокортикотропний гормон, 83 % особи відповіли на лікування, у 17 % реєстрували резистентні судоми. Статистично значущої різниці між відповідями на лікування адренокортикотропним гормоном та іншими методами лікування не було (р = 0,093). У 46 з 55 дітей (83,6 %) була виявлена затримка розвитку. Висновки. Рання діагностика і лікування, надання належного й зручного лікування при синдромі Веста можуть чинити сприятливий вплив на прогноз залежно від етіології.
Background. West syndrome is characterized by a hipsarrhytmia pattern on electroencephalography, spasm type seizures, and psychomotor regression triad. In this study, we aimed to document demographic characteristics, clinical and laboratory findings, treatment responses, neurodevelopmental outcomes, and risk factors developed during long-term follow-up with the diagnosis of West syndrome. Materials and methods. The study included patients who were diagnosed with West syndrome between July 2011 and December 2012 in the Department of Pediatric Neurology of Atatürk University. The following data were collected from each patient's history. Systemic and neurological examinations, cerebral imaging, and electroencephalography were reviewed. Biochemical tests were performed from laboratory tests. The development of each child was assessed using the Denver 2 developmental screening test, the Ankara Developmental Screening Inventory test. Results. The ratio of male/female of our patients was found 2,28/1 and the mean age of the referral was 8.62 ± 7.20 months (median: 8.0). 59 (85.51 %) of the patients were in the symptomatic group and 10 (14.49 %) were in the idiopathic group. The most common factors in the symptomatic group were anomalies of the congenital central nervous system (45.7 %) and hypoxic-ischemic encephalopathy (28.8 %). There was a significant difference between the idiopathic and symptomatic groups in terms of relapse rates, radiological findings, and prognosis rates (p: 0.035/p < 0.001/p < 0.001). Relapse was detected in 43,5 % of the patients. While 83 % of patients treated with adrenocorticotropic hormone, treatment was responded to, 17 % had resistant seizures. There was no statistically significant difference between the treatment responses with adrenocorticotropic hormone and other treatments (p = 0.093). 46 of 55 children (83.6 %) were found to be a developmental delay. Conclusions. Early diagnosis and treatment, the provision of appropriate and convenient treatment in the West syndrome can make a positive contribution to prognosis according to etiology.
Keywords
синдром Веста; інфантильні спазми; затримка розвитку; епілепсія
West syndrome; infantile spasms; developmental delay; epilepsy
For the full article you need to subscribe to the magazine.
Bibliography
1. Alonzo R.D., Rigante D., Mencaroni E., Esposito S. West Syndrome: A Review and Guide for Paediatricians. Clin. Drug. Investig. 2018. 38. 113-124.
2. Lux A.L., Osborne J.P. A proposal for case definitions and outcome measures in studies of infantile spasms and West syndrome: consensus statement of the West Delphi group. Epilepsia. 2004. 45. 1416-1428.
3. Wilmshurst J.M., Ibekwe R.C., O'Callaghan F.J.K. Epileptic spasms — 175 years on: trying to teach and old dog new tricks. Seizure. 2017. 44. 81-86.
4. Brna P.M., Gordon K.E., Dooley J.M., Wood E.P. The epidemiology of infantile spasms. Can. J. Neurol. Sci. 2001. 28. 309-312.
5. Pellock J.M., Hrachovy R., Shinnar S. et al. Infantile spasms: a U.S. consensus report. Epilepsia. 2010. 51. 2175-2189.
6. Berg A.T., Berkovic S.F., Brodie M.J., Buchhalter J., Cross J.H., Van Emde Boas W. et al. Revised terminology and concepts for organization of seizures and epilepsies: report of the ILAE commission on classification and terminology 2005–2009. Epilepsia. 2010. 51. 676-685.
7. Wirrell E.C. et al. How should children with West syndrome be efficiently and accurately investigated? Results from the national Infantile Spasms Consortium. Epilepsia. 2015. 56(4). 617-625.
8. Fois A. Infantile spasms: review of the literature and personal experience. Ital. J. Pediatr. 2010, Feb 8. 36. 15.
9. Kossoff E.H., Hedderick E.F., Turner Z., Freeman J.M. A case-control evaluation of the ketogenic diet versus ACTH for new-onset infantile spasms. Epilepsia. 2008. 49. 1504-1509.
10. Yalaz K., Epir S. The Denver Developmental Screening Test: normative data for Ankara children. Turk. J. Pediatr. 1983. 25. 245-258.
11. Savaşır I., Sezgin N., Erol N. Ankara Gelişim Tarama Envanteri (Ankara Developmental Screening Inventory). 2nd ed. Ankara: Türk Psikologlar Derneği (Turkish Psychological Association), 1993.
12. Lombroso C.T. A prospective study of infantile spasms: clinical and therapeuthic consideration. Epilepsia. 1983. 24. 135-158.
13. Zhu X., Chen O., Zhang D. et al. A prospective study on the treatment of infantile spasms with first-line topiramate followed by low-dose ACTH. Epilepsy Res. 2011. 93. 149-154.
14. Lagae L., Verhelst H., Ceulemans B. et al. Treatment and long term outcome in West syndrome: the clinical reality. A multicentre follow up study. Seizure. 2010. 19. 159-164.
15. Cohen-Sadan S., Kramer U., Ben-Zeev B. et al. Multicenter long-term follow-up of children with idiopathic West syndrome: ACTH versus vigabatrin. Eur. J. Neurol. 2009. 16. 482-487.
16. Kaushik J.S., Patra B., Sharma S. et al. Clinical spectrum and treatment outcome of West Syndrome in children from Northern India. Seizure. 2013. 22. 617-621.
17. Yılmaz Ü., Özdemir R. West syndrome: Clinical features and short-term prognosis. Journal of Clinical and Experimental Investigations. 2014. 5(1). 86-92.
18. Gupta J., Sharma S., Mukherjee S.B., Jain P., Aneja S. Neuro-developmental and epilepsy outcomes of children with west syndrome: A cross-sectional study from North India. 2020.
19. Osborne J.P., Lux A.L., Edwards S.W. et al. The underlying etiology of infantile spasms (West syndrome): information from the United Kingdom Infantile Spasms Study (UKISS) on contemporary causes and their classification. Epilepsia. 2010. 51. 2168-2174.
20. Shields W.D. Infantile Spasms: Little Seizures, Big Consequences. Epilepsy Curr. 2006. 6. 63-69.
21. Riikonen R. Epidemiological data of West syndrome in Finland. Brain Dev. 2001. 23. 539-541.
22. Chandra P.S., Salamon N., Nguyen S.T. et al: Infantile spasm-associated microencephaly in tuberous sclerosis complex and cortical dysplasia. Neurology. 2007. 68. 438-445.
23. Hrachovy R.A., Frost J.D. Jr. Severe encephalopathic epilepsy infants: infantile spasms (West syndrome). In: Pellock J.M., Bourgeois B.F.D., Dodson W.E., editors. Pediatric epilepsy: diagnosis and therapy. 3rd ed. New York: Demos, 2008. 249-268.
24. Ibrahim S., Gulab S., Ishaque S., Saleem T. Clinical profile and treatment of infantile spasms using vigabatrin and ACTH — a developing country perspective. BMC Pediatrics. 2010. 10. 1.
25. Partikian A., Mitchell W.G. Mayor adverse events associated with treatment of Infantile spasms. J. Child Neurol. 2007. 22. 1360-1366.
26. Koo B., Hwang P.A., Logan W.J. Infantile spasms: outcome and prognostic factors of cryptogenic and symptomatic groups. Neuro-logy. 1993 Nov. 43(11). 2322-2327.
27. Hrachovy R.A., Glaze D.G., Frost J.D. Jr. A retrospective study of spontaneous remission and long-term outcome in patients with infantile spasms. Epilepsia. 1991. 32. 212-214.
28. Yilmaz S., Tekgul H., Serdaroğlu G., Akçay A., Gokben S. Evaluation of ten prognostic factors affecting the outcome of West syndrome. Acta Neurologica Belgica. 2016. 116. 519-527.
29. Nasiri J., Kachuei M., Kermani R., Samaninobandegani Z. Neurodevelopmental outcomes of the West syndrome in pediatric patients: The first report from the Middle-East. Res. Dev. Disabil. 2019. 89. 114-119. doi: 10.1016/j.ridd.2019.03.010.
30. Singhi P., Ray M. Profile of West syndrome in North Indian children. Brain Dev. 2005 Mar. 27(2). 135-140.