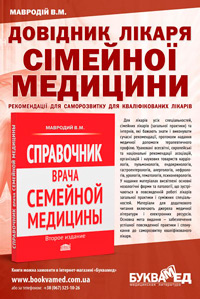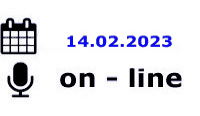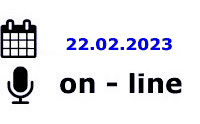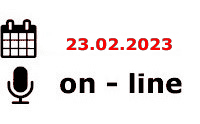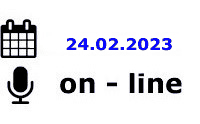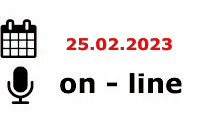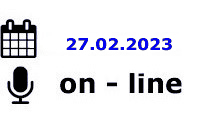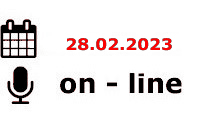 ---
СІМЕЙНІ ЛІКАРІ ТА ТЕРАПЕВТИ
день перший
день другий
---
НЕВРОЛОГИ, НЕЙРОХІРУРГИ, ЛІКАРІ ЗАГАЛЬНОЇ ПРАКТИКИ, СІМЕЙНІ ЛІКАРІ
---
КАРДІОЛОГИ, СІМЕЙНІ ЛІКАРІ, РЕВМАТОЛОГИ, НЕВРОЛОГИ, ЕНДОКРИНОЛОГИ
---
СТОМАТОЛОГИ
---
ІНФЕКЦІОНІСТИ, СІМЕЙНІ ЛІКАРІ, ПЕДІАТРИ, ГАСТРОЕНТЕРОЛОГИ, ГЕПАТОЛОГИ
день перший
день другий
---
ТРАВМАТОЛОГИ
---
ОНКОЛОГИ, (ОНКО-ГЕМАТОЛОГИ, ХІМІОТЕРАПЕВТИ, МАМОЛОГИ, ОНКО-ХІРУРГИ)
---
ЕНДОКРИНОЛОГИ, СІМЕЙНІ ЛІКАРІ, ПЕДІАТРИ, КАРДІОЛОГИ ТА ІНШІ СПЕЦІАЛІСТИ
---
ПЕДІАТРИ ТА СІМЕЙНІ ЛІКАРІ
---
АНЕСТЕЗІОЛОГИ, ХІРУРГИ
International neurological journal Том 17, №3, 2021
Difficulties of neuropsychological diagnosis of unilateral neglect in the management of patients with ischemic stroke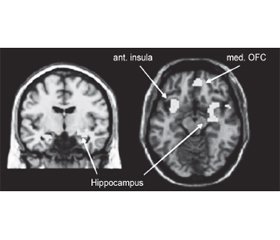 Authors:

Oleksandr Vostrotin, Tetyana Litovchenko, Anna Voitiuk Kharkiv Medical Academy of Postgraduate Education, Kharkiv, Ukraine



Categories:

Neurology



Sections:

Specialist manual
Summary
У статті розглядається актуальна проблема неврології, нейробіології і когнітивної психології — питання патогенетичних механізмів виникнення та розвитку одностороннього неглекту після інфаркту мозку. Проаналізовано наукову літературу щодо нейропсихологічних ознак синдрому гемінеглекту, його причин, особливостей, проявів і методів реабілітації. Показано роль законів нейроестетики у сприйнятті і відтворенні інформації про довкілля в мозку. Наведені нові дані про особливості впливу законів нейроестетики на процес формування одностороннього неглекту. Підкреслюється, що принципи нейроестетики при окиснювальному стресі після судинної катастрофи мозку створюють умови для розвитку патологічного кола, проявом якого є відсутність уваги та втрата здатності реагувати на подразники в одній половині поля зору. Визначено, що точна нейроанатомія одностороннього неглекту є складною і залишається предметом майбутніх досліджень для подальшої когнітивної реабілітації пацієнтів після інфаркту мозку.
The article considers the topical problem of neurology, neurobiology and cognitive psychology — the question of pathogenetic mechanisms of origin and development of unilateral neglect after a cerebral infarction. The paper analyzes the scientific literature on the neuropsychological signs of hemineglect syndrome, its causes, features, manifestations and methods of rehabilitation. The role of the laws of neuroaesthetics in the perception and reproduction of environmental information in the brain is shown. New data on the peculiarities of the influence of the laws of neuroaesthetics on the process of the unilateral neglect formation are presented. It is emphasized that the principles of neuroaesthetics in oxidative stress after vascular catastrophe of the brain create conditions for the development of the pathological circle, the manifestation of which is lack of attention and loss of ability to respond to stimuli in one half of the field of view. It is determined that the exact neuroanatomy of unilateral neglect is complex and remains the subject of future researches for further cognitive rehabilitation of patients after cerebral infarction.
Keywords
одностороннiй неглект; гемінеглект; нейроестетика; інсульт; огляд
unilateral neglect; hemineglect; neuroaesthetics; stroke; review
For the full article you need to subscribe to the magazine.
Bibliography
1. Jordan E. Pierce, Roberta Ronchi, Marine Thomasson, Irene Rossi, Carlotta Casati, Arnaud Saj, Giuseppe Vallar, Patrik Vuilleumier. A novel computerized assessment of manual spatial exploration in unilateral spatial neglect. Neuropsychological Rehabilitation. 2021. doi: 10.1080/09602011.2021.1875850.
2. DeDios-Stern S., Durkin N.M., Soble J.R. Case of right hemispatial neglect and transcortical sensory aphasia following left occipitotemporoparietal glioblastoma resection. 2019. doi: 10.1080/23279095.2019.1590357.
3. Rossit S. Action and rehabilitation in hemispatial neglect. 2019. http://theses.gla.ac.uk/820.
4. Lunven M., Bartolomeo P. Attention and spatial cognition: neural and anatomical substrates of visual neglect. Ann. Phys. Rehabil. Med. 2017. 60(3). 124-129. doi: 10.1016/j.rehab.2016.01.004.
5. Дідо Ю., Дуло О. Особливості порушення функцій в осіб із правопівкульним ішемічним інсультом, ускладненим неглектом із позиції фізичного терапевта. Молодіжний науковий вісник Східноєвропейського національного університету імені Лесі Українки. 2018. 32. 78-85.
6. Kerkhoff G., Rode G., Clarke S. Treating neurovisual deficits and spatial neglect. In: Platz T. (eds) Clinical pathways in stroke rehabilitation. Cham: Springer; 2021. doi: 10.1007/978-3-030-58505-1_11.
7. Heilman K.M., Abell T.V.D. Right hemisphere dominance for attention: the mechanism underlying hemispheric asymmetries of inattention (neglect). Neurology. 1980. 30. 327-330. doi: 10.1212/wnl.30.3.327.
8. Галкин А.С. и др. Возможности повышения эффективности реабилитации пациентов после инсульта с синдромом игнорирования. Журнал неврологии и психиатрии им. С.С. Корсакова. 2014. 10. 30-34.
9. Ковальчук В.В., Шварцман Г.И., Гусев А.О. Причины необходимости и способы устранения синдромов неглекта и «отталкивания» у пациентов после инсульта — факторов, препятствующих проведению адекватной реабилитации. Медико-социальная экспертиза и реабилитация. 2013. 2. 50-53.
10. Laksmidewi Anak Agung Ayu Putri, Putu Lohita Rahmawati. Spatial frames of visual hemineglect in patient with high-grade glioma: a case report and review of literature. International Journal of Medical Reviews and Case Reports. 2020. 4(11). 95-99. doi: 10.5455/IJMRCR.high-grade-glioma-visual.
11. Насонова Т.І. та ін. Синдром ніглекту після ішемічного інсульту: діагностика, можливості лікування. Український вісник психоневрології. 2019. 27, 2(99). 8-14.
12. Bowen A., McKenna K., Tallis R.C. Reasons for variability in the reported rate of occurrence of unilateral spatial neglect after stroke. Stroke. 1999. 30. 1196-1202. doi: 10.1161/01.str.30.6.1196.
13. Ding Y.S. Progress in PET imaging of the norepinephrine transporter system. In: Dierckx R.A., Otte A., de Vries E.F., van Waarde A., Lammertsma A.A. (eds). PET and SPECT of neurobiological systems. Cham: Springer, 2021. doi: 10.1007/978-3-030-53176-8_20.
14. Ishii D., Osaki H., Yozu A., Ishibashi K., Kawamura K., Yamamoto S., Miyata M., Kohno Y. Ipsilesional spatial bias after a focal cerebral infarction in the medial agranular cortex: a mouse model of unilateral spatial neglect. Behav. Brain Res. 2021 Mar 5. 401. 113097. doi: 10.1016/j.bbr.2020.113097. Epub 2020 Dec 29. PMID: 33385423.
15. Karnath H., Ferber S., Kimmelbach M. Spatial awareness is a function of the temporal not the posterior parietal lobe. Nature. 2001. 411. 950-3. doi: 10.1038/35082075.
16. Rorden C. et al. Allocentric neglect strongly associated with egocentric neglect. Neuropsychologia. 2012. 50(6). 1151-1157. doi: 10.1016/j.neuropsychologia.2012.03.031.
17. Kortte Kathleen, Hillis Argye. Recent advances in the understanding of neglect and anosognosia following right hemisphere stroke. Current Neurology and Neuroscience Reports. 2009. 9. 459-65. doi: 10.1007/s11910-009-0068-8.
18. Spaccavento S., Cellamare F., Falcone R., Loverre A., Nardulli R. Effect of subtypes of neglect on functional outcome in stroke patients. Ann. Phys. Rehabil. Med. 2017 Nov. 60(6). 376-381. doi: 10.1016/j.rehab.2017.07.245.
19. Rode G., Pagliari C., Huchon L., Rossetti Y., Pisella L. Semiology of neglect: an update. Annals of Physical and Rehabilitation Medicine. 2017. 60(3). 177-185. doi: 10.1016/j.rehab.2016.03.003.
20. Gammeri R., Iacono C., Ricci R., Salatino A. Unilateral spatial neglect after stroke: current insights. Neuropsychiatr. Dis. Treat. 2020. 16. 131-152. doi: 10.2147/NDT.S171461.
21. Оболенська М. Філософія нейроестетики в музичному мистецтві. Вісник Харківського національного університету імені В.Н. Каразіна. Серія «Теорія культури і філософія науки». 2019. 60. 80-89. https://periodicals.karazin.ua/thcphs/article/view/14108.
22. Zeki S. Inner vision: an exploration of art and the brain. 2002.
23. Nanda U., Pati D., McCurry K. Neuroesthetics and healthcare design. HERD: Health Environments Research & Design Journal. 2009. 2(2). 116-133. doi: 10.1177/193758670900200210.
24. Ramachandran Vilayanur, William Hirstein. The science of art: а neurological theory of aesthetic experience. Journal of Сonsciousness Studies. 1999. 6(6–7). 15-51.
25. Федченко Т.Л. Рівень сформованості уваги та уважності учнів початкових класів спеціального закладу середньої освіти для дітей з порушенням розумового розвитку. Кваліфікаційна робота (проєкт) на здобуття ступеня вищої освіти "магістр", 2020.
26. Koukouti M.D., Malafouris L. Thinging beauty: anthropological reflections on the making of beauty and the beauty of making. Reti, Saperi, Linguaggi. 2020. 9(18). 211-238.
27. Gallese V. Brain, body, habit and the performative quality of aesthetics. In: Testa I., Caurana F. (eds). Habits: pragmatist appro-aches from cognitive neuroscience to social science. Cambridge, UK: Cambridge University Press, 2021, in press. PsyArXiv, 1 June 2020. doi: 10.31234/osf.io/sge5m.