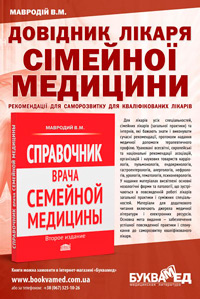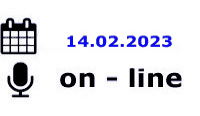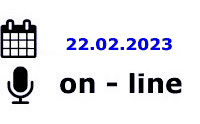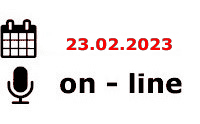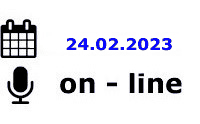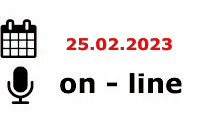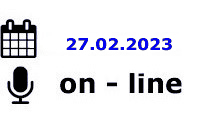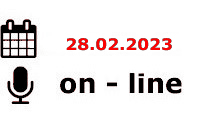 ---
СІМЕЙНІ ЛІКАРІ ТА ТЕРАПЕВТИ
день перший
день другий
---
АКУШЕРИ ГІНЕКОЛОГИ
---
КАРДІОЛОГИ, СІМЕЙНІ ЛІКАРІ, РЕВМАТОЛОГИ, НЕВРОЛОГИ, ЕНДОКРИНОЛОГИ
---
СТОМАТОЛОГИ
---
ІНФЕКЦІОНІСТИ, СІМЕЙНІ ЛІКАРІ, ПЕДІАТРИ, ГАСТРОЕНТЕРОЛОГИ, ГЕПАТОЛОГИ
день перший
день другий
---
ТРАВМАТОЛОГИ
---
ОНКОЛОГИ, (ОНКО-ГЕМАТОЛОГИ, ХІМІОТЕРАПЕВТИ, МАМОЛОГИ, ОНКО-ХІРУРГИ)
---
ЕНДОКРИНОЛОГИ, СІМЕЙНІ ЛІКАРІ, ПЕДІАТРИ, КАРДІОЛОГИ ТА ІНШІ СПЕЦІАЛІСТИ
---
ПЕДІАТРИ ТА СІМЕЙНІ ЛІКАРІ
---
АНЕСТЕЗІОЛОГИ, ХІРУРГИ
"Child`s Health" Том 16, №5, 2021
Features of phagocytosis function in children of preschool age depending on the incidence of acute respiratory diseases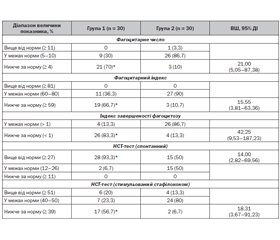 Authors:

Овчаренко Л.С., Тимошина О.В., Вертегел А.О., Андрієнко Т.Г., Самохін І.В., Кряжев О.В. Державний заклад «Запорізька медична академія післядипломної освіти МОЗ України», м. Запоріжжя, Україна



Categories:

Pediatrics/Neonatology



Sections:

Clinical researches
Summary
Актуальність. Останнім часом, в умовах появи нових різновидів патогенних вірусів, увагу привертає стан функціонування компонентів вродженого імунітету, що здатні знешкоджувати незнайомі мікроорганізми на ранніх етапах зараження. Тому дослідження порушень фагоцитозу у дітей з частими повторними інфекційними захворюваннями респіраторного тракту доповнить наукові дані щодо процесів вікового становлення протимікробного захисту. Мета дослідження: удосконалення діагностики порушень вродженого імунітету у дітей дошкільного віку з повторними інфекційними захворюваннями респіраторного тракту на підставі встановлення нових даних щодо параметрів фагоцитозу. Матеріали та методи. Під спостереженням знаходилося 60 дітей віком від 2 до 5 років, які були розподілені на 2 групи: 1-ша група — діти, які хворіють на гострі інфекційні захворювання респіраторного тракту понад 6 разів на рік (n = 30); 2-га група — діти, які хворіють на гострі інфекційні захворювання респіраторного тракту 6 разів і менше на рік (n = 30). Результати. Серед дітей, які хворіють на гострі респіраторні захворювання понад 6 разів на рік, статистично значимо збільшується частота реєстрації низьких показників фагоцитарного числа (на 60 %, р < 0,05), фагоцитарного індексу (на 56 %, р < 0,05), індексу завершеності фагоцитозу (на 70 %, р < 0,05), стимульованого стафілококом НСТ-тесту (на 50 %, р < 0,05) та високих показників спонтанного НСТ-тесту (на 43,3 %, р < 0,05), збільшеного вмісту у сироватці крові інтерлейкіну-1β (на 46,7 %, р < 0,05), інтерлейкіну-6 (на 43,3 %, р < 0,05), інтерлейкіну-10 (на 30 %, р < 0,05), фактора некрозу пухлини (на 46,7 %, р < 0,05). Висновки. У дітей 2–5 років, які хворіли на гострі респіраторні захворювання понад 6 разів на рік, має місце фагоцитарна дисфункція. Вона проявляється у зниженні поглинальних характеристик фагоцитозу та стимульованої метаболічної активності на тлі збільшення сироваткового вмісту про- й протизапальних цитокінів, тобто цитокіновим дисбалансом.
Background. Recently, with the emergence of new pathogenic viruses' variants, attention is drawn to the functioning status of innate immunity components, which are able to neutralize unknown microorganisms at the early stages of infection. Therefore, the study of phagocytosis disorders in children with respiratory recurrent infectious diseases will supply the scientific data on the processes of age-dependent formation of antimicrobial protection. The purpose: to improve the diagnosis of innate immune disorders in preschool children with respiratory recurrent infectious on the background of new data on phagocytosis parameters. Materials and methods. Sixty children aged from 2 to 5 years were observed. Two groups were formed: 1) children with respiratory tract acute infectious more than 6 times per year (n = 30); 2) children with respiratory acute infectious 6 or fewer times per year (n = 30). Results. The children of group 1 presented with statistically significantly increased cases of low phagocytic counts (by 60.0 %, p < 0.05), phagocytic index (by 56.0 %, p < 0.05), index of phagocytosis completeness (70.0 %, p < 0.05), neutrophil phagocytic activity stimulated by Staphylococcus (50.0 %, p < 0.05) and high rates of spontaneous neutrophil phagocytic activity (43.3 %, p < 0.05), increased serum level of interleukin-1β (46.7 %, p < 0 05), interleukin-6 (43.3 %, p < 0.05), interleukin-10 (by 30.0 %, p < 0.05), TNF (by 46.7 %, p < 0.05). Conclusions. In children aged 2–5 years with respiratory acute infectious diseases more than 6 times per year, phagocytic dysfunction was established. It is manifested itself in a decrease of phagocytosis absorption and stimulated metabolic activity on the background of increased pro- and anti-inflammatory cytokines serum level, ie cytokine imbalance.
Keywords
діти; імунітет; фагоцитоз; цитокіни
children; immunity; phagocytosis; cytokines
For the full article you need to subscribe to the magazine.
Bibliography
Onal M., Onal O., Turan A. Can secondary lymphoid organs exert a favorable effect on the mild course of COVID-19 in children? Acta Oto-Laryngologica. 2021. 141(1). 83-84. doi: 10.1080/00016489.2020.1814965.
Heinonen S., Rodriguez-Fernandez R., Diaz A., Rodriguez-Pastor S.O., Ramilo O., Mejias A. Infant Immune Response to Respiratory Viral Infections. Immunology and Allergy Clinics of North America. 2019. 39(3). 361-376. doi: 10.1016/j.iac.2019.03.005.
O'Connor A. The Adventures of Captain Immunity. The Lancet Gastroenterology & Hepatology. 2017. 2(9). 633. doi.org/10.1016/S2468-1253(17)30190-5.
Narula G., Khodaiji S., Bableshwar A., Bindra M.S. Age-related reference intervals for immunoglobulin levels and lymphocyte subsets in Indian children. Indian Journal of Pathology and Microbiology. 2017. 60(3). 360. doi: 10.4103/IJPM.IJPM_542_16.
Pinti M., Appay V., Campisi J. et al. Aging of the immune system: focus on inflammation and vaccination. European journal of immunology. 2016. 46(10). 2286-2301. doi: 10.1002/eji.201546178.
Cuppari C., Colavita L., Miraglia Del Giudice M., Chimenz R., Salpietro C. Recurrent respiratory infections between immunity and atopy. Pediatric Allergy and Immunology. 2020. 31. 19-21. doi.org/10.1111/pai.13160.
Farshi E., Kasmapur B., Arad A. Investigation of immune cells on elimination of pulmonary-Infected COVID-19 and important role of innate immunity, phagocytes. Reviews in medical virology. 2021. 31(2). e2158. doi.org/10.1002/rmv.2158.
Lim J.J., Grinstein S., Roth Z. Diversity and versatility of phagocytosis: roles in innate immunity, tissue remodeling, and homeostasis. Frontiers in cellular and infection microbiology. 2017. 7. 191. doi: 10.3389/fcimb.2017.00191.
Yousefzadegan S., Tavakol M., Abolhassani H. et al. Systematic investigation for underlying causes of recurrent infections in children: surveillance of primary immunodeficiency. European annals of allergy and clinical immunology. 2017. 50(2). 72-80. doi: 10.23822/eurannaci.1764-1489.39.
Hosakote Y.M., Rayavara K. Respiratory Syncytial Virus-Induced Oxidative Stress in Lung Pathogenesis. In: Chakraborti S., Parinandi N., Ghosh R., Ganguly N., Chakraborti T. (eds). Oxidative Stress in Lung Diseases. 2020. Springer, Singapore. doi.org/10.1007/978-981-32-9366-3_13.
Bakaletz L.O. Viral-bacterial co-infections in the respiratory tract. Current opinion in microbiology. 2017. 35. 30-35. doi.org/10.1016/j.mib.2016.11.003.
Grunwell J.R., Stephenson S.T., Tirouvanziam R., Brown L.A.S., Brown M.R., Fitzpatrick A.M. Children with neutrophil-predominant severe asthma have proinflammatory neutrophils with enhanced survival and impaired clearance. The Journal of Allergy and Clinical Immunology: In Practice. 2019. 7(2). 516-525. doi.org/10.1016/j.jaip.2018.08.024.
Munawara U., Small A.G., Quach A., Gorgani N.N., Abbott C.A., Ferrante A. Cytokines regulate complement receptor immunoglobulin expression and phagocytosis of Candida albicans in human macrophages: a control point in anti-microbial immunity. Scientific reports. 2017. 7(1). 1-16. doi.org/10.1038/s41598-017-04325-0.