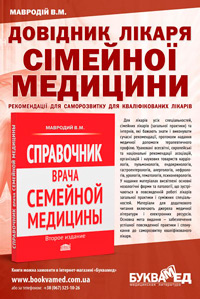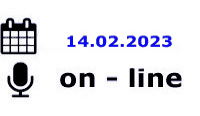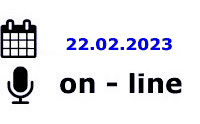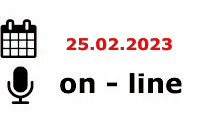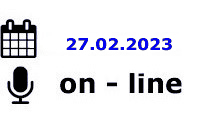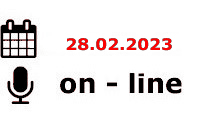 ---
СІМЕЙНІ ЛІКАРІ ТА ТЕРАПЕВТИ
день перший
день другий
---
АКУШЕРИ ГІНЕКОЛОГИ
---
КАРДІОЛОГИ, СІМЕЙНІ ЛІКАРІ, РЕВМАТОЛОГИ, НЕВРОЛОГИ, ЕНДОКРИНОЛОГИ
---
СТОМАТОЛОГИ
---
ІНФЕКЦІОНІСТИ, СІМЕЙНІ ЛІКАРІ, ПЕДІАТРИ, ГАСТРОЕНТЕРОЛОГИ, ГЕПАТОЛОГИ
день перший
день другий
---
ТРАВМАТОЛОГИ
---
ОНКОЛОГИ, (ОНКО-ГЕМАТОЛОГИ, ХІМІОТЕРАПЕВТИ, МАМОЛОГИ, ОНКО-ХІРУРГИ)
---
ЕНДОКРИНОЛОГИ, СІМЕЙНІ ЛІКАРІ, ПЕДІАТРИ, КАРДІОЛОГИ ТА ІНШІ СПЕЦІАЛІСТИ
---
ПЕДІАТРИ ТА СІМЕЙНІ ЛІКАРІ
---
АНЕСТЕЗІОЛОГИ, ХІРУРГИ
«Practical Oncology» Том 4, №4, 2021
Features of the management of cancer patients during a pandemic of COVID-19 infection (literature review)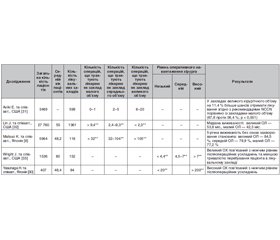 Authors:

Теміров Е.Е., Вакуленко Г.О. Національний медичний університет імені О.О. Богомольця, м. Київ, Україна



Categories:

Oncology



Sections:

Specialist manual
Summary
Нова коронавірусна інфекція, що викликає COVID-19, на сьогодні не повною мірою піддається належному контролю. Проте з'являються повідомлення про високий ризик тяжких ускладнень в онкологічних пацієнтів у разі розвитку COVID-19. В огляді наведені дані з літературних джерел, засновані на отриманому досвіді подолання цього захворювання та його наслідків, а також рекомендації щодо лікування і вакцинації онкологічних хворих під час пандемії COVID-19.
The new coronavirus infection that causes ­COVID-19 is not yet fully controlled. However, there are reports of a high risk of severe complications in cancer patients that experienced COVID-19. The review presents information from the literature based on the experience gained in overcoming this disease and its consequences, as well as recommendations for the treatment and vaccination of cancer patients during the ­COVID-19 pandemic.
Keywords
COVID-19; групи ризику; летальність; онкоскринінг; тимчасові схеми лікування; огляд
COVID-19; risk groups; mortality; oncoscreening; temporary treatment regimen; review
For the full article you need to subscribe to the magazine.
Bibliography
1. Liang W. Cancer patients in SARS-CoV-2 infection: a nationwide analysis in China. Lancet Oncol. 2020. 21(3). 335-7. doi: 10.1016/S1470-2045(20)30096-6. PMID: 32066541.
2. ESMO. ESMO COVID-19 and cancer. Available from: https://www. esmo.org/covid-19-and-cancer/q-a-on-covid-19.
3. Gosain R., Abdou Y., Singh A. et al. COVID-19 and cancer: a comprehensive review. Current oncology reports. 2020 May 8. 22(5). 53. doi: 10.1007/s11912-020-00934-7. PMID: 32385672.
4. Yu J., Ouyang W., Chua M.L.K., Xie C. SARS-CoV-2 transmission in patients with cancer at a tertiary care hospital in Wuhan, China. JAMA Oncol. 2020 Mar 25. 6(7). 1108-10. doi: 10.1001/jamaoncol.2020.0980. PMID: 32211820.
5. The Novel Coronavirus Pneumonia Emergency Response Epide miology Team. The epidemiological characteristics of an outbreak of 2019 novel coronavirus diseases (COVID-19) — China, 2020. China CDC Weekly. 2020 Feb 10. 41(2). 145-51. doi: 10.3760/cma.j.issn.0254-6450.2020.02.003. PMID: 32064853.
6. Desai A., Sachdeva S., Parekh T., Desai R. COVID-19 and cancer: lessons from a pooled meta-analysis. JCO Glob Oncol. 2020 Apr. 6. 557-9. doi: 10.1200/GO.20.00097. PMID: 32250659.
7. Miyashita H., Mikami T., Chopra N. et al. Do Patients with cancer have a poorer prognosis of COVID-19? An experience in New York city. Ann. Oncol. 2020 Aug. 31(8). 1088-9. doi: 10.1016/j.annonc.2020.04.006. PMID: 32330541.
8. U.S. Food & Drug Administration. FDA drug shortages. Available from: https://www.accessdata.fda.gov/scripts/drugshortages/default. cfm.
9. Verity R., Okell L.C., Dorigatti I. et al. Estimates of the severity of coronavirus disease 2019: a model-based analysis. Lancet Infect. Dis. 2020 Jun. 20(6). 669-77. doi: 10.1016/S1473-3099(20)30243-7. PMID: 32240634.
10. Ontario Health Cancer Care Ontario. Pandemic planning clinical guideline for patients with cancer. Available from: https://www.accc-cancer.org/docs/documents/cancer-program-fundamentals/oh-cco-pandemic-planning-clinical-guideline_final_2020-03-10.pdf.
11. ECPC. Summary guidance for Covid-19 vaccination for cancer patients. Available from: https://ecpc.org/covid-19-information.