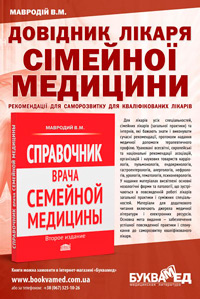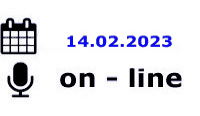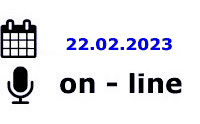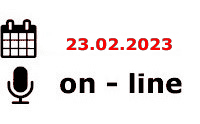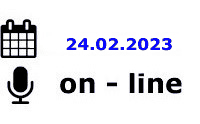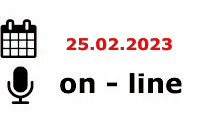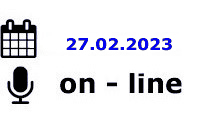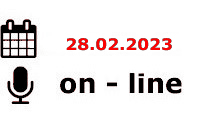 ---
СІМЕЙНІ ЛІКАРІ ТА ТЕРАПЕВТИ
день перший
день другий
---
АКУШЕРИ ГІНЕКОЛОГИ
---
КАРДІОЛОГИ, СІМЕЙНІ ЛІКАРІ, РЕВМАТОЛОГИ, НЕВРОЛОГИ, ЕНДОКРИНОЛОГИ
---
СТОМАТОЛОГИ
---
ІНФЕКЦІОНІСТИ, СІМЕЙНІ ЛІКАРІ, ПЕДІАТРИ, ГАСТРОЕНТЕРОЛОГИ, ГЕПАТОЛОГИ
день перший
день другий
---
ТРАВМАТОЛОГИ
---
ОНКОЛОГИ, (ОНКО-ГЕМАТОЛОГИ, ХІМІОТЕРАПЕВТИ, МАМОЛОГИ, ОНКО-ХІРУРГИ)
---
ЕНДОКРИНОЛОГИ, СІМЕЙНІ ЛІКАРІ, ПЕДІАТРИ, КАРДІОЛОГИ ТА ІНШІ СПЕЦІАЛІСТИ
---
ПЕДІАТРИ ТА СІМЕЙНІ ЛІКАРІ
---
АНЕСТЕЗІОЛОГИ, ХІРУРГИ
«Practical Oncology» Том 5, №1, 2022
Our radiotherapy experience in the COVID-19 pandemic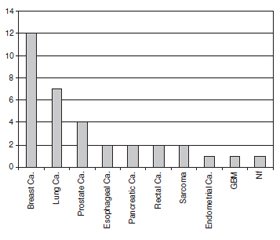 Authors:

Y.G. Adaş, E. Kekilli Dr Abdurrahman Yurtaslan Ankara Oncology Training and Research Hospital, Ankara, Turkey



Categories:

Oncology



Sections:

Clinical researches
Summary
Актуальність. COVID-19 є серйозною проблемою громадського здоров'я, оскільки в березні 2020 року Всесвітня організація охорони здоров'я оголосила його пандемією. Пацієнти з супутніми захворюваннями та раком частіше хворіють на COVID-19. Матеріали та методи. Це ретроспективне дослідження було проведене у клініці радіаційної онкології для оцінки захворюваності на COVID-19, прогнозу та впливу на променеву терапію. До нього увійшли пацієнти відділення радіаційної онкології, інфіковані COVID-19, які отримували променеву терапію з березня 2020 року по травень 2021 року. Результати. Захворюваність на COVID-19 у нашій клініці становить 0,01. У дослідження включено 15 чоловіків (44,1 %) і 19 жінок (55,9 %). Середній вік пацієнтів становив 58,4 року. Існує значна різниця за категоріями ECOG щодо середньої виживаності (p = 0,021). Висновки. Радіотерапія відіграє важливу роль у лікуванні раку. Безперервність променевої терапії без будь-яких інтервалів важлива для відповіді на лікування. Слід ретельно спостерігати за пацієнтами, радіотерапія яких була перервана через інфекцію COVID-19. Щоб уникнути інтервалів у променевій терапії через інфекцію COVID-19 протягом періоду пандемії, в усіх пацієнтів перед радіотерапією слід отримати зразок мазка для діагностики COVID-19.
Background. COVID-19 is a serious public health problem since it was declared a pandemic by the World Health Organization in March 2020. Patients with comorbid conditions and cancer are more likely to be affected by COVID-19. Materials and methods. This retrospective study was conducted in a radiation oncology clinic to assess the COVID-19 incidence, prognosis and its effects on radiation therapy. The study includes patients of a radiation oncology department infected with COVID-19 during the radiotherapy process between March 2020 and May 2021. Results. The COVID-19 incidence in our clinic is 0.01. Fifteen males (44.1 %) and 19 (55.9 %) females were enrolled. The mean age of the patients is 58.4 years. There is a significant difference between the ECOG categories in terms of the mean survival (p = 0.021). Conclusions. Radiotherapy has an important role in cancer treatment. Continuity of radiotherapy without any interval is important for the treatment response. The patients whose radiotherapy was interrupted due to COVID-19 infection should be followed closely. In order to avoid any intervals in radiotherapy due to COVID-19 infection during the pandemic period, all patients could be evaluated in terms of obtaining a swab sample for the COVID-19 diagnosis before the radiotherapy.
Keywords
COVID-19; cancer; radiotherapy
For the full article you need to subscribe to the magazine.
Bibliography
1. Rothan H.A., Byrareddy S.N. The epidemiology and pathogenesis of coronavirus disease (COVID-19) outbreak. J. Autoimmun. 2020. 109. 102433. Epub 2020/03/03. doi: 10.1016/j.jaut.2020.102433. PubMed PMID: 32113704; PubMed Central PMCID: PMCPMC7127067.
2. Gonzalez Ferreira J.A., Jaen Olasolo J., Azinovic I., Jeremic B. Effect of radiotherapy delay in overall treatment time on local control and survival in head and neck cancer: Review of the literature. Rep. Pract. Oncol. Radiother. 2015. 20(5). 328-39. Epub 2015/11/10. doi: 10.1016/j.rpor.2015.05.010. PubMed PMID: 26549990; PubMed Central PMCID: PMCPMC4597087.
3. Soyfer V., Geva R., Michelson M., Inbar M., Shacham-Shmueli E., Corn B.W. The impact of overall radiotherapy treatment time and delay in initiation of radiotherapy on local control and distant metastases in gastric cancer. Radiat. Oncol. 2014. 9. 81. Epub 2014/03/25. doi: 10.1186/1748-717X-9-81. PubMed PMID: 24655942; PubMed Central PMCID: PMCPMC3994343.
4. Nowroozi A., Razi S., Sahu K.K., Grizzi F., Arends J., Keshavarz-Fathi M. et al. COVID-19 in Patients with Cancer. Adv. Exp. Med. Biol. 2021. 1318. 315-31. Epub 2021/05/12. doi: 10.1007/978-3-030-63761-3_18. PubMed PMID: 33973186.
5. Onder G., Rezza G., Brusaferro S. Case-Fatality Rate and Characteristics of Patients Dying in Relation to COVID-19 in Italy. JAMA. 2020. 323(18). 1775-6. Epub 2020/03/24. doi: 10.1001/jama.2020.4683. PubMed PMID: 32203977.
6. van de Haar J., Hoes L.R., Coles C.E., Seamon K., Frohling S., Jager D. et al. Caring for patients with cancer in the COVID-19 era. Nat. Med. 2020. 26(5). 665-71. Epub 2020/05/15. doi: 10.1038/s41591-020-0874-8. PubMed PMID: 32405058.
7. Meattini I., Franco P., Belgioia L., Boldrini L., Botticella A., De Santis M.C. et al. Radiation therapy during the coronavirus disease 2019 (covid-19) pandemic in Italy: a view of the nation's young oncologists. ESMO Open. 2020. 5(2). Epub 2020/04/17. doi: 10.1136/esmoopen-2020-000779. PubMed PMID: 32295769; PubMed Central PMCID: PMCPMC7199912.
8. Zhang L., Zhu F., Xie L., Wang C., Wang J., Chen R. et al. Clinical characteristics of COVID-19-infected cancer patients: a retrospective case study in three hospitals within Wuhan, China. Ann. Oncol. 2020. 31(7). 894-901. Epub 2020/04/01. doi: 10.1016/j.annonc.2020.03.296. PubMed PMID: 32224151; PubMed Central PMCID: PMCPMC7270947.
9. Bondeson L., Thulin A., Ny L., Levin M., Svensson J., Lindh M. et al. Clinical outcomes in cancer patients with COVID-19 in Sweden. Acta Oncol. 2021. 1–8. Epub 2021/09/18. doi: 10.1080/0284186X.2021.1973679. PubMed PMID: 34530692.
10. Dai M., Liu D., Liu M., Zhou F., Li G., Chen Z. et al. Patients with Cancer Appear More Vulnerable to SARS-CoV-2: A Multicenter Study during the COVID-19 Outbreak. Cancer Discov. 2020. 10(6). 783-91. Epub 2020/04/30. doi: 10.1158/2159-8290.CD-20-0422. PubMed PMID: 32345594; PubMed Central PMCID: PMCPMC7309152.
11. Kerbage A., Haddad S.F., Nasr L., Riachy A., Mekhael E., Nassim N. et al. Impact of ABO and Rhesus blood groups on COVID-19 susceptibility and severity: A case-control study. J. Med. Virol. 2021. Epub 2021/11/11. doi: 10.1002/jmv.27444. PubMed PMID: 34755349; PubMed Central PMCID: PMCPMC8662239.
12. Donskov S.I., Bulanov A.Y., Simarova I.B., Belyakova V.V., Mayorova O.A., Kravtsova E.A. et al. AB0 and rhesus blood groups as a risk factor for ARVI COVID-19. Klin. Lab. Diagn. 2021. 66(11). 661-5. Epub 2021/12/10. doi: 10.51620/0869-2084-2021-66-11-661-665. PubMed PMID: 34882350.
13. Pasangha E., Dhali A., D'Souza C., Umesh S. Are blood groups related to the distribution and severity of COVID-19? A cross-sectional study in a tertiary care hospital in South India. Qatar. Med. J. 2021. 2021(3). 63. Epub 2021/12/11. doi: 10.5339/qmj.2021.63. PubMed PMID: 34888199; PubMed Central PMCID: PMCPMC8627574.
14. Perez C.A., Grigsby P.W., Castro-Vita H., Lockett M.A. Carcinoma of the uterine cervix. I. Impact of prolongation of overall treatment time and timing of brachytherapy on outcome of radiation therapy. Int. J. Radiat. Oncol. Biol. Phys. 1995. 32(5). 1275-88. Epub 1995/07/30. doi: 10.1016/0360-3016(95)00220-S. PubMed PMID: 7635767.