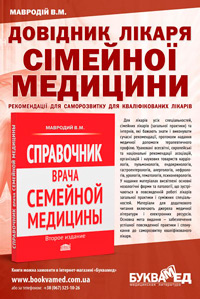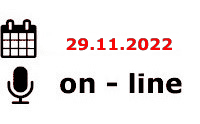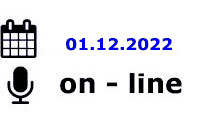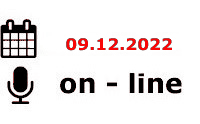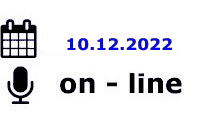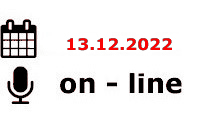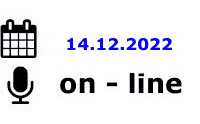 ---
СІМЕЙНІ ЛІКАРІ ТА ТЕРАПЕВТИ
---
НЕВРОЛОГИ, НЕЙРОХІРУРГИ, ЛІКАРІ ЗАГАЛЬНОЇ ПРАКТИКИ, СІМЕЙНІ ЛІКАРІ
---
КАРДІОЛОГИ, СІМЕЙНІ ЛІКАРІ, РЕВМАТОЛОГИ, НЕВРОЛОГИ, ЕНДОКРИНОЛОГИ
---
СТОМАТОЛОГИ
---
ІНФЕКЦІОНІСТИ, СІМЕЙНІ ЛІКАРІ, ПЕДІАТРИ, ГАСТРОЕНТЕРОЛОГИ, ГЕПАТОЛОГИ
---
ТРАВМАТОЛОГИ
---
ОНКОЛОГИ, (ОНКО-ГЕМАТОЛОГИ, ХІМІОТЕРАПЕВТИ, МАМОЛОГИ, ОНКО-ХІРУРГИ)
---
ЕНДОКРИНОЛОГИ, СІМЕЙНІ ЛІКАРІ, ПЕДІАТРИ, КАРДІОЛОГИ ТА ІНШІ СПЕЦІАЛІСТИ
---
ПЕДІАТРИ ТА СІМЕЙНІ ЛІКАРІ
---
АНЕСТЕЗІОЛОГИ, ХІРУРГИ
"Gastroenterology" Том 55, №3, 2021
Optimal time for surgical treatment of chronic pancreatitis or optimal surgery?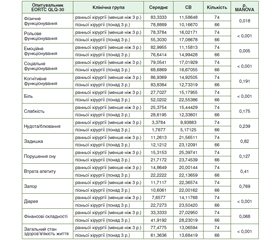 Authors:

Ярешко В.Г. (1), Міхеєв Ю.О. (1), Шпиленко О.Ф. (1), Бабій О.М. (2) (1) — Державний заклад «Запорізька медична академія післядипломної освіти МОЗ України», м. Запоріжжя, Україна (2) — Державна установа «Інститут гастроентерології НАМН України», м. Дніпро, Україна



Categories:

Gastroenterology



Sections:

Clinical researches
Summary
Актуальність. Більшість досліджень з хірургічного лікування хронічного панкреатиту присвячено порівнянню результатів за видом проведеної операції. Є дані оглядів та метааналізів, що вказують на схожі віддалені результати різних операцій. За останні 5–9 років з'являється все більше робіт щодо терміну виконання операції, які свідчать про оптимальні результати операцій при їх виконанні до 3 років з початку симптомів. Мета: проаналізувати короткотривалі та довготривалі результати хірургічного лікування хронічного панкреатиту відносно термінів і, відповідно, занедбаності захворювання. Матеріали та методи. Ретроспективний аналіз результатів лікування 147 хворих за період з 2001 по 2020 рік, основним втручанням у яких була хірургічна операція, спрямована на головні прояви хронічного панкреатиту, такі як панкреатична протокова та/або паренхіматозна гіпертензія. Пацієнти, які вважали себе хворими протягом 3 років і більше, були включені в контрольну групу (група пізньої хірургії), а пацієнти, що відзначали симптоми хронічного панкреатиту менше ніж 3 роки, були зараховані до досліджуваної групи (група ранньої хірургії). Усі хворі під час візиту, телефоном або поштою заповнювали опитувальники EORTC QLQ-30, SF-36, а також розроблений авторами дослідження опитувальник. Результати. За всіма показниками опитувальника
SF-36, окрім «Фізичного функціонування», група ранньої хірургії переважає над групою пізньої хірургії. Група ранньої хірургії порівняно з групою пізньої хірургії мала кращі середні показники за всіма функціональними шкалами опитувальника EORTC QLQ-30, окрім показника «Когнітивне функціонування». Серед симптоматичних шкал група ранньої хірургії мала кращі середні показники «Біль» та «Діарея». Середній показник шкали «Загальний стан здоров'я/Якість життя» був кращий у групі ранньої хірургії. Висновки. У пацієнтів, оперованих до 3 років від початку симптомів хронічного панкреатиту, порівняно з пацієнтами із більшою тривалістю захворювання якість життя, контроль болю, функція підшлункової залози були кращими, при однакових короткотривалих результатах. Термін захворювання є головним фактором успіху хірургічного лікування хронічного панкреатиту щодо довготривалих результатів. Слід оперувати хворих на хронічний панкреатит якнайшвидше після початку симптомів.
Background. The majority of studies on the surgical treatment of chronic pancreatitis (CP) compare treatment outcomes by the type of the procedure. However, some studies, especially systematic reviews and meta-analyses, indicate the equality of different surgeries by their long-term results. During last 5–9 years, several studies showed advantages of early surgery in chronic pancreatitis, within three years after symptoms onset. Objective: to analyze the short- and long-term results of surgical treatment for chronic pancreatitis regarding timing and, accordingly, the neglect of the disease. Materials and methods. Retrospective analysis of data of 147 patients from 2001 to 2020, the main intervention was surgery aimed at the main manifestations of CP, such as pancreatic ductal and/or parenchymal hypertension. Patients who suffered from CP symptoms 3 years or more were included in the control group (late surgery), and those who noted symptoms of CP for less than 3 years were included in the study group (early surgery). All patients completed the EORTC QLQ-30, SF-36 questionnaires, as well as the questionnaire developed by the study authors, via telephone or mail, or during the visit. Results. According to all scales of the SF-36 questionnaire, except for Physical functioning, the group of early surgery prevails over the group of late surgery. The early surgery group had the best average scores on all functional scales of the EORTC QLQ-30 questionnaire compared to the late surgery group, except for the Cognitive functioning. Of the symptomatic scales, the early surgery group had the best averages on Pain and Diarrhea. The average Health/Quality of life scale was significantly better in the early surgery group. Conclusions. The quality of life, pain control, pancreatic function in patients operated within 3 years from the onset of CP symptoms were better compared to those with longer disease duration, with the same short-term results. The duration of the disease is a major factor for the success of surgical treatment of chronic pancreatitis in terms of long-term results. The early surgery is effective approach to obtain better long-term outcomes in chronic pancreatitis.
Keywords
хронічний панкреатит; хронічний біль; стеаторея; дуоденальна непрохідність; дуоденальний стеноз; панкреатодуоденальна резекція; дуоденозберігаюча резекція підшлункової залози; панкреатоєюноанастомоз
chronic pancreatitis; chronic pain; steatorrhea; duodenal obstruction; duodenal stenosis; pancreaticoduodenectomy; duodenum-preserving pancreatectomy; pancreaticojejunal anastomosis
For the full article you need to subscribe to the magazine.
Bibliography
Шевченко Б.Ф., Бабий А.М., Гравировская Н.Г., Петишко О.П. Валидность лучевых методов в оценке активности воспаления и фиброзной трансформации поджелудочной железы при хроническом панкреатите. Новости хирургии. 2016. № 3. С. 240-248.
Zhao X. Surgical strategies in the treatment of chronic pancreatitis: An updated systematic review and meta-analysis of randomized controlled trials. Medicine (Baltimore). 2017. Vol. 96. P. e6220.
Bachmann K., Tomkoetter L., Erbes J. et al. Beger and Frey procedures for treatment of chronic pancreatitis: comparison of outcomes at 16-year follow-up. Journal of American College of Surgery. 2014. Vol. 219. P. 208-16.
Bellon E., Roswora M.D., Melling N. et al. Duodenum-preserving pancreatic head resection: A retrospective analysis of the Hamburg Modification. Surgery. 2019. Vol. 165. P. 938-945.
Van der Gaag N.A., van Gulik T.M., Busch O.R. et al. Functional and medical outcomes after tailored surgery for pain due to chronic pancreatitis. Annals of Surgery. 2012. Vol. 255. P. 763-70.
Wilcox C.M., Yadav D., Ye T. et al. Chronic pancreatitis pain pattern and severity are independent of abdominal imaging findings. Clin. Gastroenterol. Hepatol. 2014. Vol. 13. P. 552-60.
Ahmed Ali U., Nieuwenhuijs V.B., van Eijck C.H. et al. Clinical outcome in relation to timing of surgery in chronic pancreatitis: a nomogram to predict pain relief. Archives of Surgery. 2012. Vol. 2012. P. 925-32.
Yang C.J., Bliss L.A., Freedman S.D. et al. Surgery for chronic pancreatitis: the role of early surgery in pain management. Pancreas. 2015. Vol. 44. P. 819-23.
Ke N., Jia D., Huang W. et al. Earlier surgery improves outcomes from painful chronic pancreatitis. Medicine (Baltimore). 2018. Vol. 97. P. e0651.
Issa Y., Kempeneers M.A., Bruno M.J. et al. Effect of Early Surgery vs Endoscopy-First Approach on Pain in Patients With Chronic Pancreatitis: The ESCAPE Randomized Clinical Trial. JAMA. 2020. Vol. 323. P. 237-247.
Yang C.J., Bliss L.A., Schapira E.F. et al. Systematic review of early surgery for chronic pancreatitis: impact on pain, pancreatic function, and re-intervention. Journal of Gastrointestinal Surgery. 2014. Vol. 18. P. 1863-9.
Lowe M.E., Goodman M.T., Coté G.A. et al. Accelerating the Drug Delivery Pipeline for Acute and Chronic Pancreatitis: Summary of the Working Group on Drug Development and Trials in Recurrent Acute Pancreatitis at the National Institute of Diabetes and Digestive and Kidney Diseases Workshop. Pancreas. 2018. Vol. 47. P. 1193-1199.
Pedrazzi V., Figueiredo F.A., Adami L.E. et al. Surrogate endpoints: when to use and when not to use? A critical appraisal of current evidences. Braz. Oral. Res. 2020. Vol. 34. P. e074.
Kemp R. Surrogate endpoints in oncology: when are they acceptable for regulatory and clinical decisions, and are they currently overused? BMC Med. 2017. Vol. 15. P. 134.
Vanga R.R., Tansel A., Sidiq S. et al. Diagnostic Performance of Measurement of Fecal Elastase-1 in Detection of Exocrine Pancreatic Insufficiency: Systematic Review and Meta-analysis. Clin. Gastroenterol. Hepatology. 2018. Vol. 16. P. 1220-1228.
Kuhlmann L., Teo K., Olesen S.S. et al. Development of the Comprehensive Pain Assessment Tool Short Form for Chronic Pancreatitis: Validity and Reliability Testing. Clin. Gastroenterol. Hepatology. 2021. Vol. 5. P. 594-6.
Olesen S.S., Nøjgaard C., Novovic S. et al. Pain and aetiological risk factors determine quality of life in patients with chronic pancreatitis, but a brick in the puzzle is missing. Pancreatology. 2020. Vol. 20. P. 1347-1353.
Atsawarungruangkit A. Current understanding of the neuropathophysiology of pain in chronic pancreatitis. World Journal Gastrointest Pathophysiology. 2015. Vol. 6. P. 193-202.
Drewes A.M., Kempeneers M.A., Andersen D.K. et al. Controversies on the endoscopic and surgical management of pain in patients with chronic pancreatitis: pros and cons! Gut. 2019. Vol. 68. P. 1343-1351.